Copyright photographie : Campagne Cosmebio x Agence Josiane
In recent years, there has been a marked increase in so-called 'natural' and 'organic' cosmetics. At first sight, this might seem a welcome development. No more harmful chemicals, no more ingredients that are bad for our bodies and for the planet.
But it's not that simple. With the rise of organic products, another concept has emerged: that of Greenwashing.
Today, Cosmdbio, the association dedicated to natural and organic cosmetics, is taking action to combat this « false bio« .
1. What is 'organic' ?
The term « organic » is generally used to describe food, agricultural and other products that are produced according to specific production, cultivation or breeding standards. Organic farming, for example, is characterised by the use of sustainable and environmentally friendly farming practices, such as the absence of synthetic chemical pesticides, chemical fertilisers, genetically modified organisms (GMOs) and antibiotics in animal husbandry.
Organic products are grown, raised or manufactured according to strict rules and are often considered to be more natural, healthier and environmentally friendly than their non-organic counterparts.
Organic' certifications and labels vary from country to country, but they are generally issued by independent certification bodies that check that producers and processors comply with specific organic standards. It is therefore very important to check the labels of products that claim to be 'organic', as these are the ones that are genuinely demanding.
2. What is the greenwashing?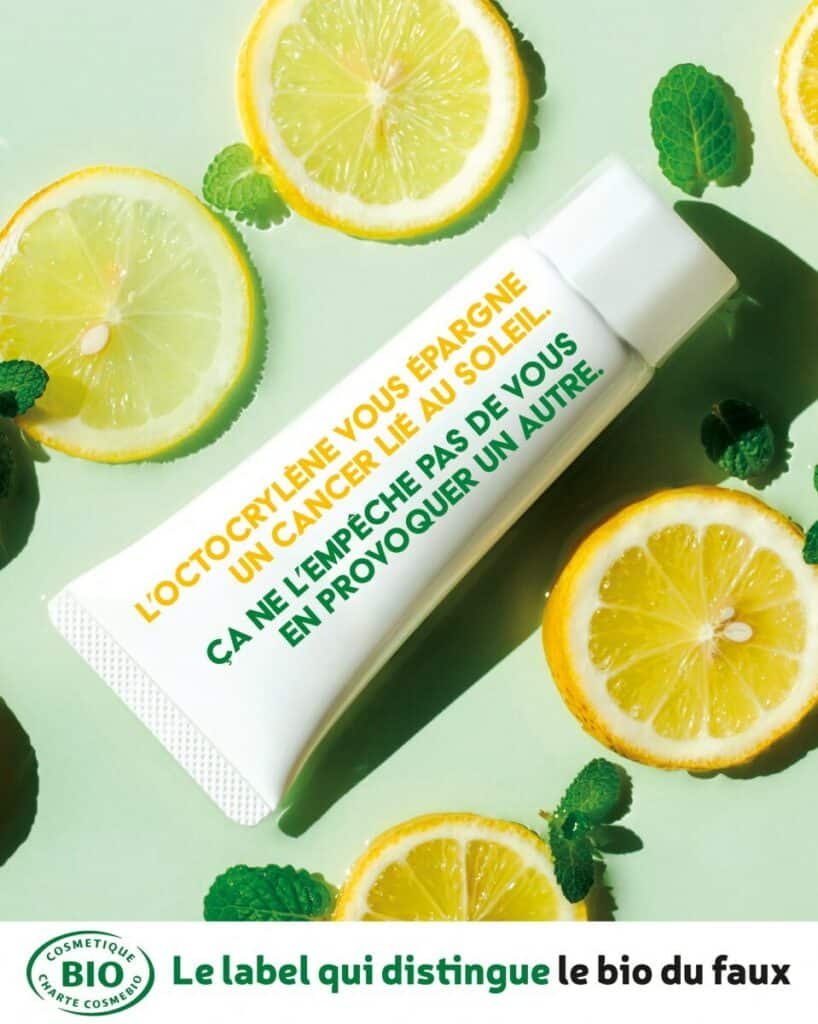 Greenwashing is a deceptive practice in which a company or organisation tries to present itself as being more environmentally friendly than it really is. The communication gives the impression that the company is taking positive action for the environment, when in reality it is not doing so in any significant way (or is even harming it).
Copyright photographie : Campagne Cosmebio x Agence Josiane
Companies engaged in greenwashing may use strategies such as misleading advertising, suggestive labels or product packaging, or exaggerated claims about their green efforts. Their aim is often to capitalise on the public's growing concern for the environment in order to attract eco-conscious consumers and increase their sales, without actually investing significantly in sustainable practices.
To avoid falling into the trap of greenwashing, it is important to be sceptical about companies' environmental claims, to seek independent information about their practices, and to favour products and companies that have recognised and transparent ecological certifications. Green packaging with « NATURAL » written all over it is no guarantee that you will find ingredients that are good for you and good for the planet.
3. The audacious campaign by Cosmebio:
Cosmebio is an association dedicated to natural and organic cosmetics created in 2002 in response to the lack of regulation in the natural and organic cosmetics industry, where some brands were using misleading marketing claims. The aim is to protect consumers from greenwashing by establishing strict standards.
A dozen laboratories got together to create a reliable label, starting with the Cosmebio Charter, which defined the association's values. Next, technical specifications were drawn up and compliance testing was entrusted to independent bodies such as Ecocert and Bureau Veritas, in accordance with French legislation. Today, Cosmebio-labelled products must comply with the Cosmos specifications, offering consumers a reliable reference for distinguishing authentic natural and organic cosmetics.
In September 2023, Cosmebio is launching a publicity campaign with the Josiane agency, to highlight the composition of products that might not at first glance appear to be harmful to our health. The aim is to promote a global, ethical and sustainable approach, by ridiculing brands that claim to be « clean » when in fact they are full of harmful products.
4. Our commitment at Noireônaturel :
Since its creation in 2011, Noireônaturel has been committed to creating organic cosmetics that meet the specific needs of wavy, curly, frizzy, and locks hair.
Fetia Van Hecke, the founder, has always made it a point of honour to offer quality products that meet the most stringent label requirements.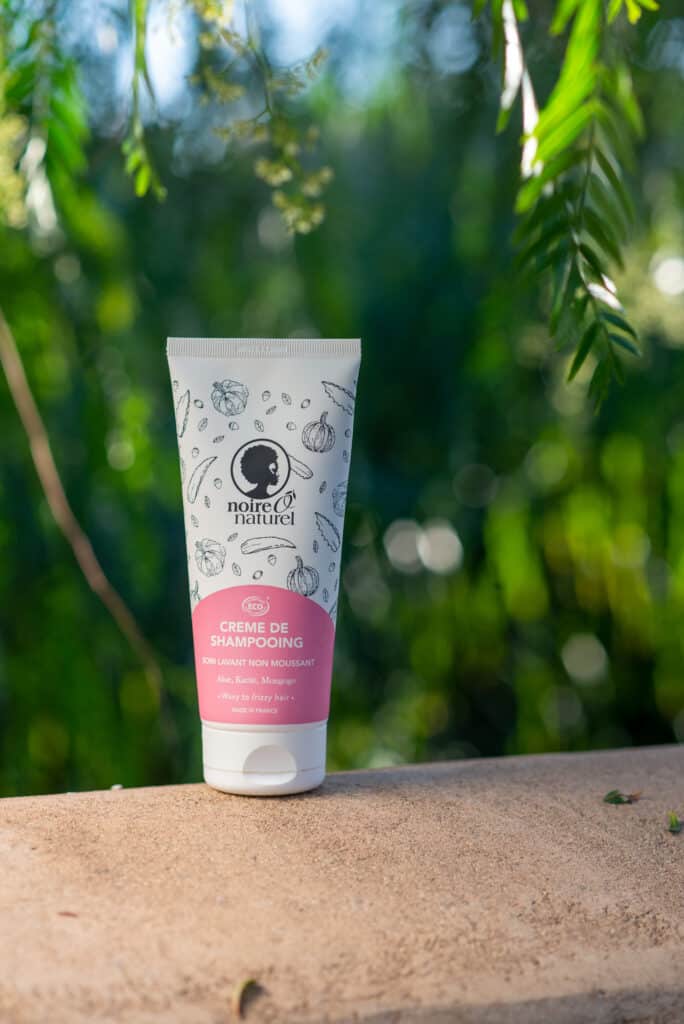 Copyright photographie : Medhi
Our entire range is ecological and ethical. The composition of our products is a key commitment for us, and we make no compromises in this area.
The hair care range is ECOCERT certified according to the COSMEBIO charter (our proportion of organic ingredients is up to 9 times higher than the label's requirements!)
The range of handmade and cold-saponified soaps carry the Nature & Progrès label and are packaged in a recyclable cardboard box.
Our HDPE bottles are 100% recyclable
Our cosmetics are not over-packaged to reduce the amount of waste
All our suppliers are committed to sustainable development, and we favour local producers wherever possible
Our Fair Trade organic karate butter is harvested by a women's cooperative in Mali
Our products are not tested on animals
At Noireônaturel, we want the best for you. We put transparency and quality at the heart of our approach, so that our products are REALLY good for you without harming our planet or your health. But that's not the case with all brands that claim to be 'green', so we invite you to take a close look at certifications and labels when you're looking to buy organic.
In 2023, it's high time to tell the organic from the fake!
More information about our commitments right here.